June 2023 – Care for God's Creation
We are called to protect people and the planet, living our faith in relationship with all of Gods creation. This environmental challenge has fundamental moral and ethical dimensions that cannot be ignored.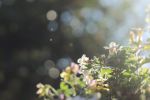 For "the earth and its fullness are the Lord's."
1 Corinthians 10:26
Almighty Creator,
We seek change. As individuals, as institutions, as a people, we need a change of heart to preserve and protect the planet for our children and for generations yet born. As we do, show us how to magnify Your glory, pointing the way to You.
Bless the Catholic Charities team and their supporters as we strive to meet the needs of Your creation.
Grant us the grace to respect and care for Your creation.
Bless all of Your creatures as a sign of Your wondrous love.
Help us to end the suffering of the poor and bring healing to all of Your creation.
Help us to use our technological inventiveness to undo the damage we have done to Your
creation and to sustain Your gift of nature.
Help Catholic Charities provide the resources needed for our brothers and sisters in need.
Amen.
Prayer Archives