Events
Jessie Games Sponsors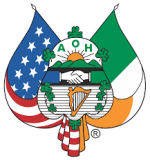 Ladies Ancient Order of Hibernians

Megan Grefenstette
Ann Skelly Beringer
Paul & Leslie Reynolds
Mr. & Mrs. Jim Buddie
Rod & Annette Labrie
Yvonne Creehan
Eileen and John Mccormick
Dr. Rebecca Pounds Szwalek
Cleveland Brothers Equipment Company
Louise M Cipriani
James Walsh
James R. Hagerty
Jeff Grindrod
Sherry and Mike Anderson
John Kiely
Mr. Sean Ansberry
Pittsburgh Orthodontic Group, Inc.
Jessie Games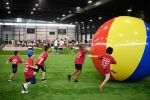 Benefits: Catholic Charities Youth Programs
Date: July 31, and August 7, 2021
Donations & Sponsorship: Sign Up Here
Volunteer: Sign Up Here
Now in its 8th year, the Jessie Games, named in memory of Jessie Egan Smith, has become a major annual event to help serve children throughout Southwestern PA. The Jessie Games provides an opportunity for families of all backgrounds to come together for a day of fun.  Like everyone else, we had hoped the pandemic would be behind us by now. But since it's not, rather than hold our traditional in-person event, the Jessie Games team is taking special delivery to a new level and we need your help.
After the difficulties we've all faced in the last year, we believe our efforts to help the kids in our communities are more important than ever, which is why we'll again be delivering care packages to children in southwest PA on August 7th. And this year — as we strive to do every year — we're upping our game.
Along with fun activities and school supplies, the Jessie Games team will create special bags tailored to help kids deal with some of the stress they may have experienced in the last year (think journals, stress balls, and books). 
We are also doubling the number of boxes delivered because the need is so great. 
How you can help: Donate at the gift box level or become a sponsor. All proceeds from the Jessie Games support children's programs offered through Catholic Charities, including special counseling for youth experiencing loss and trauma as well as a program to provide back to school supplies and needs.
We would love nothing more than to bring everyone together for our traditional day of fun But the good news is that this year's Jessie Games will continue to do what we have always done – help kids in need.
Please consider donating today.