Upcoming Events
There are no upcoming events listed at this time. Please check back soon.
Hope from Home
Benefits: Catholic Charities Agency Wide
Date: May 2022
Support: Sponsorships & Donations
Hope from Home is our most important fundraiser of the year. The support we receive during the spring campaign will support critical programming throughout the six counties we serve in southwestern Pennsylvania.
Your contribution means we will be able to continue to act on our shared belief that all people – every person, every family – has the right to shelter, stability and functioning utilities. We'll be able to continue to:
Welcome any person in distress regardless of their background or story.
Prioritize immediate need — especially those at risk of harm.
Reframe every urgent need that comes before us as an invitation to partner with us for long-term stability.
Questions? Email Meghan Wallace (mwalla@ccpgh.org) for more information about this event.
Event Sponsors
Presenting Sponsor
Gold Sponsor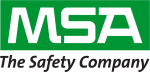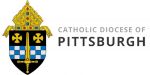 Silver Sponsor





Mr. & Mrs. Tom & Becky McGough
Pillar of Champion
Dickie McCamey
Christopher & Monica Scoletti
Peoples, an Essential Utilities Company
Pillar of Change
Howard Hanna Real Estate Services
FedEx Ground
Joe & Diana Rockey
Bill & Debbie Demchak
Duquesne University
Koppers
Buchanan Ingersoll & Rooney PC