Upcoming Events
Sponsors
Signature Sponsor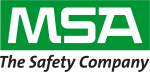 Gold Sponsor

Silver Sponsor
Baird
Don's Appliances
Bronze Sponsor
CE Holden
Dentons Cohen & Grigsby
DiLauro Wracher & Thomas
Everest Infrastructure
Grossman Yanak & Ford LLP
Houston Harbaugh PC
Jennison Corporation
Landstar- Shasko Global Logistics LLC
Pasco Tool & Plastics
Christopher & Monica Scoletti
Wolf Consulting
Breakfast Sponsor
Allegheny Petroleum Products Co
Become a sponsor today. Contact Meghan Wallace (mwalla@ccpgh.org) for more information.
Clay Shoot
We had a great time on Friday, hosting our 11th annual Catholic Charities Clay Shoot. The event raised over $65,000 for Catholic Charities! We thank all our sponsors and participants for an amazing fundraiser. Mark your calendars for Friday, June 14, 2024. We can't wait to see you all next year!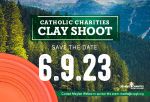 Date: June 9, 2023
Location: 199 Teal Drive, Champion, PA 15622 (Detailed directions)
Benefits: Catholic Charities agency wide
Registration & Sponsorship: Closed
Donate: Make a Donation
Raffles: Pre-register
Join us for a fun day breaking clays at this 100-target, one flight/one course event suitable for shooters of all skill levels. The Sporting Clay Shoot offers an exclusive way to entertain clients, thank colleagues, or enjoy time with friends while enjoying the natural beauty of summer.
Now in its 11th year, this event has grown in size and support for Catholic Charities. Under the leadership of a strong volunteer committee, the annual clay shoot now attracts nearly 100 participants who collectively raise $40,000 each year.
Questions? Email Meghan Wallace (mwalla@ccpgh.org) for more information about this event.
You can donate directly through the form above or send in your donation to the following address:
Catholic Charities
Attention: Clay Shoot
212 Ninth Street
Pittsburgh, PA 15222
Prizes:
Grand Prize: $2500 Silver Pigeon or $2500 credit towards your choice of gun*, or $1000 cash today.
Runner Up: Espresso machine
Hit the Green Clay at any of the course stations to earn 1 Green Clay raffle ticket. Trapper will provide tickets. Or purchase Green Clay raffle tickets to increase your odds.
Prizes:
1st Prize - Yeti Basket
2nd Prize - On Par Now (State-of-the-art golf space in the heart of Pittsburgh's Strip District!
3rd Prize - H2P (Pitt Tickets and Pitt items)
Limit: 5 Mulligans per person
All tickets will be placed into one single raffle box. Owner of the winning ticket has choice of one of the following raffle baskets. Four total winning tickets will be drawn.
Prizes:
Bourbon Basket
Nevillewood Golf Basket
Oglebay Basket
Steelers Basket
*Requires a minimum of 50 tickets sold
Clay Shoot Executive Leadership Team
Thank you to our chair and committee members who help make the event a success:
2023 Clay Shoot Event Chair:
2023 Clay Shoot Event Committee:
Brenton Atcheson, Everest Infrastructure Partners
James D. Chiafullo, Dentons
Robert dePalma, DiLauro Wratcher & Thomas
Sam Dippold, Hefren Tillotson
Jeff Ford, Grossman Yanak & Ford LLP, CPA
John Hartzell, Houston Harbaugh, P.C.
Tim Hillebrand, Don's Appliances
James Whetzel, PNC