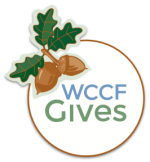 Washington County Day of Giving
Our Washington County neighbors are in need.
Washington County's official community-wide Day of Giving is Thursday, September 15th. Donations made between 8 a.m. and 8 p.m. on the Day of Giving will be increased by a part of a $100,000 bonus pool.
We're asking you share in the excitement of the special event by supporting Catholic Charities.
Your support of our outreach will help Washington County residents with Basic Needs Assistance, Therapy, and Pregnancy & Parenting Support.
Thank you for your generosity!
---
Ways to Give
Online
Visit the WCCF Gives website, wccfgives.org and donate with a credit card.
Check
Make the check payable to "WCCF" and include your email address on the form.
Hand-deliver or mail your check and Check Contribution Form* in advance to:
Washington County Community Foundation
1253 Route 519,
P.O. Box 308
Eighty Four, PA 15330
Make check payable to "WCCF." To receive an online receipt, include your email address on the form.
*Visit wccfgives.org for a printable Check Contribution Form.